How 91APP Can Help in Retail and Online Businesses
Having omnichannel approach, 91App is able to provide seamless multi-channel shopping experience to your customers. Businesses can now implement offline-merge-online (OMO) approach, with comprehensive solution such as online store (eCom), membership CRM, retailer mobile app, to understand customer better, to integrate retail and online store purchase, and to increase sales revenue
50%
OMO helps increase 50% brand loyalty
2x
Customer spending on multiple channels
40%
Overall sales increase
Future of Retail Business
Retail businesses are changing and connecting to your customers is more important than ever. Traditional retails only reach customers through one channel, where "new retail" can reach customers through multiple channel at the same time. This in-turn will increase your brand awareness and potential sales. The OMO business model helps businesses into their digital transformation.
Online-Merge-Offline Essential Elements
Customer (member) being the main element of OMO business model. Your customers will enjoy shopping experiences from a mobile app, online store and retail store, enhancing a brand and shopping experience for them.
3 main components surrounding customers to create a perfect OMO ecosystem
Successful Businesses Who Transform to "New Retail"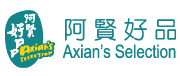 4 main solutions to bring your offline business in merging with online business to increase overall business sales: eCom platform, CRM, Retailer mobile app, OMO platform.
Join Webinar to Learn How OMO Works
91App Webinar
Increase Offline & Online Sales with the Power of New Retail
In this workshop, Mr. Lee will be sharing:
The future concept of retail business
The concept of Online-Merge-Offline
Introduction of OMO solution platforms
Referral Feature
Retail assistance can recommend customers to download the app and have this assigned as a referral. All commission from offline retail or online store can then go back to the said retail assistance.
Reports
Various detailed reports to understand business trends, referral reports, sales transaction reports, service performance reports and many more.
Facebook Offline Purchase Tracking
Trackable retail offline transactions from customers linking to Facebook ads.
Retail Management
With GPS tagged retail store location, customers can easily obtain nearby store services and promotion while using the app
Membership Registration
3-seconds fast membership registration for customers.
History Purchase Records
Retail or online purchases can be captured and view at mobile app for members or customers.
Discount Vouchers
Retail assistance can use discount vouchers to attract retail purchase, mobile app download or join membership
Offline to Online Checkout
Offline retail can provide product testing and offer a later checkout payment on the mobile app.
Customer Relationship Management
Membership Classification
Classify different members based on different criterias. Provide different membership classification with unique benefits.
Member's Anniversary Promotion
Increase members loyalty to the business by providing birthday, anniversary promotions or incentive for first time members.
Notifications
Promote new arrivals or new promotions to members using app push notification or SMS.
Members Management Reports
View members' average spendings report, growth trends and purchasing behaviour to make better business adjustments.
Mobile App
Have your own business brand's mobile app in iOS and Android for your customers. Increase brand loyalty and sales frequency.
Simple Content Management System
Ready-made template and easy-to-use backend content management system (CMS) to design and upload products for your online store.
Discount Vouchers
Different types of discount vouchers are available to increase sales purchase, such as first time discount, free shipping, limited quantity vouchers.
Order Management
Check orders received from online store, arrange for packing and stock return management conveniently. Precise and automatically updated.
Infrastructure OMO Overview
By using 91APP, the whole infrastructure of your business is taken cared of. You only need to manage the business by providing a seamless experience to customers.
Exabytes Managed Services
Exabytes x 91App can help your business implement "New Retail" entirely with managed services
Consultation
Our experts will understand and evaluate your business, then provide a recommendation for your retail and ecommerce business before implementing the solution
Setup and Configuration
Our team will handle all the setup and configuration needed to get onboard of the system. Only relevant data is required from your business would to provide.
Training
Once all the onboarding are completed, person in charge will be given usage trainings for the system to ensure your business enjoy the maximum potential of "New retail"
Security Monitoring
Have a peace of mind on your business operation where behind the scene our technical team will handle all monitoring and security issues that may appear.
System updates
Our technical team will take charge of all the latest system updates and maintenance to ensure your business continues to operate seamlessly.
Bundle services
Providing one stop solution with our additional bundle services to complement implementation. Creative as a service, Digital marketing as a service, Managed eCommerce as a service

Ready to embark on your "new retail" business?
Talk to our consultants to understand more on how 91APP x Exabytes can help your offline and online business grow simultaneously.
Our Customers Found This Helpful, Rate Us