Save Your Data From Disasters With Fully Automated Backup!
What Is R1Soft Fully Managed Off Server Backup Solution
R1Soft CDP Backup (Continuous Data Protection) is a disk-based data protection that provides periodic storage of data to a central backup management server. R1Soft CDP Backup protects your hosting data by using replication and synchronization over the network storing point-in-time snap shots in disk-based storage. This process ensures that your OS, applications, files, and data are backed up and easy to restore (via Bare-Metal Disaster Recovery), especially in the case of a disaster.
Bare-Metal Disaster Recovery Feature In R1Soft CDP Backup
Benefits Of R1Soft CDP Backup
Safe Backup Copy
While normal backup solutions secure data being backed up on the same server as the hosting service, R1Soft CDP Backup keeps a safe backup copy of your website on a secondary secured server for emergency usage.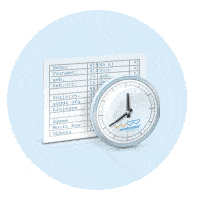 Quick Disaster Recovery
Restore servers directly from disk-based backup via Bare-Metal Disaster Recovery. Unlike traditional backup software, there is no need to first partition your drive and install the operating system. Your web files, databases, operating systems and applications are restored perfectly.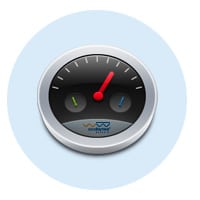 High-Performance
Sector-based backups increase throughput and reduce overhead. Servers can be fully operational with minimal performance impact during backups. Backups can usually be performed at any time without interruption to other server I/O process, even on busy servers.
Fast Incremental Backup
Incremental backups know what sectors on the disk have changed before the backup operation even starts. Only the changes to files that have been made since the last backup was created will be backed up. Smaller backup windows allow incremental backups to be completed in minutes instead of hours.
Open File Backup
R1Soft CDP Backup includes built-in support for backing up open files (files that are currently in use or being changed) so you won't lose any files that happen to be open when it performs a backup. All files get backed up every time, accurately and are ready for restore if you need them.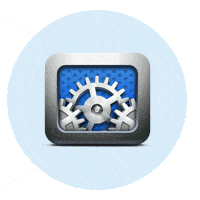 Near-Continuous Backups
Unlike traditional backup tool, R1Soft CDP Backup does not run on backup schedule. Whenever any user within the network changes any file on the server the changes are backup up automatically in almost real time on periodic snapshots.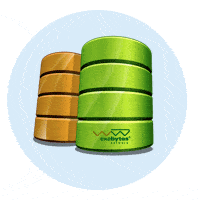 Save Backup Storage
Incremental sector-based backups ignore unused portions of the disk and copy only the disk sectors that have changed since the last backup. When used with traditional compression, this reduces backup storage by as much as 90% compared to a traditional system-wide, file-by-file backup.
Strong Security
Data is backed up and restored with end-to-end strong encryption. The backup data stays encrypted until the last moment when it is being decrypted during restoration. This ensures the stored backup files are well protected in off-site backup server from any theft, or fraudulent activities.
Pricing For R1Soft CDP Backup
How To Get R1Soft CDP Backup Solution?
R1Soft CDP Backup is available as add-on for the following hosting plans.
Screenshots Of R1Soft CDP Backup Solution