1 Year

COM Domain
FREE DNS Management (worth RM60)
FREE Domain Privacy Protection
RM62.90
10 Years


COM Domain
FREE DNS Management (worth RM600)
FREE Domain Privacy Protection
FREE PowerBank
RM49.90/yr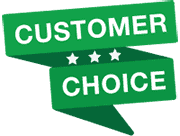 Search for the domain that everyone knows
Build a universal brand with .com
Your website is the pillar to build your brand, and it starts with the URL. It's no secret that .com domains are a great choice for your users to find you online. Let's face it: a .com is more, popular, common and easier to remember – our minds are wired to think "dot com"!
Why .com is still the world's most preferred domain
Global standard for your online presence
Maximize direct traffic with .com TLD ( top-level domain )
75% of link go back to .com domain names
Our Customers Found This Helpful, Rate Us
Rating: 5.0. From 2 votes.
Please wait...