Don't wait anymore! Search and register .MY Domain Now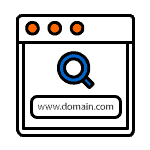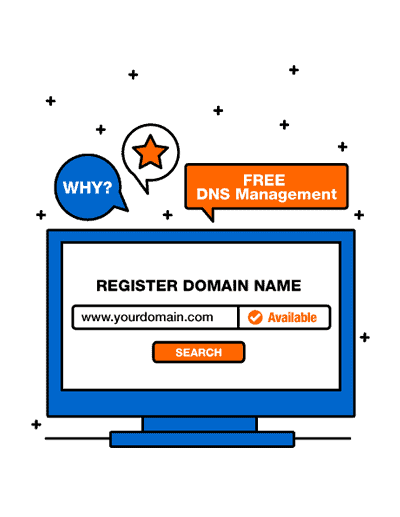 A: For .MY domains, you are required to enter your Mykad (Malaysia Identification Card ). If you wish to register a .COM.MY domain, you are required to provide your company registration number for verification. If you are a non-citizen and wish to purchase .MY/.COM.MY domain, please contact us using our LiveChat or [email protected]
The money-back guarantee is valid for 3 days only (from the date of payment made). Exabytes will refund as credits to your billing account for next purchase. Therefore, you can use the credits for new registration of any products or services from us. Refund requests made after the 3-day period is strictly not allowed.
Domain life cycle is the cycle of domain ownership process. After you purchase a domain, you will receive an email which indicates that you have successfully registered the domain name. This also signifies the beginning of your domain name. Domain lifecycle is divided into five stages upon your successful purchase for the domain name.
Domain activated – Your domain will be activated upon your successful payment
Domain de-activated – Your domain will be de-activated upon domain expiry date for 30 days.
Domain redemption period – After the de-activated period, your domain will proceed to redemption period for 30 days. If you decide to redeem back your domain in this period, you will be charge extra redemption fee of USD200 (Will be converted to MYR) + renewal fee
Pending delete domain – At this stage (5 days) your site visitor will be redirected to your registrar default DNS page
Available for registration – The domain is now re-open to public for registration. Anyone can register for this domain name on first come first serve basis.
Domain Name Money-Back Guarantee is valid for 3 days (from the date of payment). It will be refunded with Exabytes credits only.
Website Discounted Domain Offer may be subject to changes without prior notice.
Promotion price is applicable to new registration only. For renewal, the price will be reverted to the default price.
Whois Privacy Protection is not available for Country Level Domain Names. Therefore, FREE Whois Privacy Protection is not applicable for .MY domain name registration.
Promo prices are for first domain registrations only(first-come, first-served basis). For domain renewals, prices will revert to normal.
This offer is open to only Malaysian Citizens and Businesses Registered in Malaysia.
For *.MY domain registrations, please email your company's Form D/24 or 49 or Malaysian IC to

[email protected]

when requested. Kindly remember to state the domain name you wish to purchase. Exabytes reserves the right to cancel your domain and payment if supporting documents are not received.
Domain registration fees are strictly non refundable if exceeded the 3 days Money-Back Guarantee validity period.
This promotion is NOT applicable for the registration/purchase of Premium Domains or domains with 4 characters and below. For enquiries on premium domains, please contact us.
Promotion is subject to .MY Domain Registry Terms and Conditions. View our terms of service here.
Exabytes reserves the right to amend the terms and conditions of this offer without any prior notice.