.ASIA

RM79.80/yr

Multiple Year Offer

You Save 31%

NP: RM115.90/yr

.ORG

RM59.80/yr

5 yrs - RM299

On Sale

.SHOP

RM199.80/yr

5 Years - RM999

On Sale

.WEBSITE

RM47.90/yr

.FUN

RM67.90/yr

.NAME

RM110.90/yr

.MARKETING

RM210.90/yr

.GURU

RM210.90/yr

.XYZ

RM89.90/yr

.COM.MY

RM80.00/yr

4 yrs - RM60.00/yr

SAVE RM80

.EDU.MY

RM80.00/yr

5 yrs - RM70.00/yr

SAVE RM50

.US

RM73.90/yr

5 yrs - RM64.90/yr

SAVE RM45

.SG

RM135.00/yr

2 yrs - RM125.00/yr

SAVE RM20

.ORG.SG

RM135.00/yr

.BIZ.ID

RM45.90/yr

.AC.ID

RM45.90/yr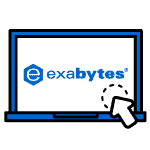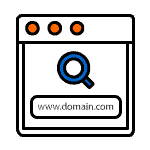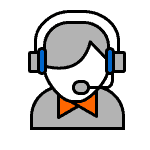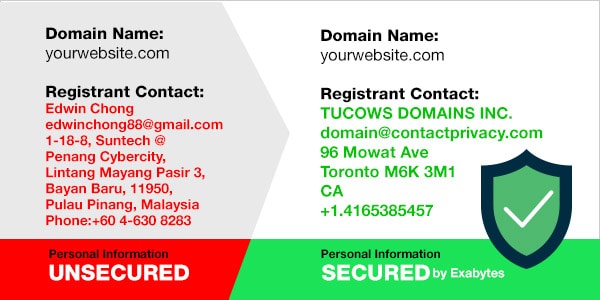 How do I search for a domain name?
Enter the domain name you want to register into the search box. If the domain is available, follow the on-screen instructions to complete the registration process.
If the name you entered has already been registered, any available alternatives will be listed below your search result.
Why should I register a domain name?
Owning a domain that represents your BRAND is a great investment to your business. You might not have enough resources to build your website/ eCommerce store Today, but taking charge of your brand aka domain is a must!
It's essential to all businesses. Businesses often register a domain to prevent cyber-squatting or unauthorized use.
Use your domain name in your business email. It builds your BRAND Identity by showing professionalism. For example, exabytes.my and

[email protected]
I'm just a small business owner. Can I register a .com domain name?
Sure, as long as the domain name is still available/unregistered. We'd love to assist you to register it in just a few clicks. Check domain availability here.
If you can't find your desired .com domain name, you could always go for country level domains, such as .com.my and .my
What should I know before registering a domain name?
A domain name with a unique extension helps you get higher ranking on your local search engines.
For example, .co and .my
Register a simple and short domain name that is easy to remember and type.
Is a Domain Name an IP Address?
The domain name hide the technical IP address which most viewers aren't interested in. Imagine what happens if your site visitors are required to key in your IP address, 192.168.111.xxx to visit your website. Thus a simple and easy to remember domain name is extremely important for any business.
Whenever you visit a website, your browser and computer will read your site's DNS records to locate your website files that are stored on a server.
Domain name system (DNS) is the friendly naming system for giving address to a website.
All domain names must be registered before use. No two similar domain names can exist at the same time. So, reserve your domain name before it's taken by others! Check your domain status HERE.
What are the requirements to register a domain name?
A domain name can only contain characters from A to Z, 0 – 9;
A domain name may contain "hyphen/-" but may not begin or end with a hyphen;
Spaces and special characters, such as question marks (?), exclamation points (!), and underscores (_) are never permitted;
A domain name cannot have hyphens as the 3rd and 4th characters (reserved for multilingual domain registration eg: xn--example.com)
The information provided in the domain name registration must be true, correct, up to date and complete;
Domain name owners must ensure their domain Whois information is always up to date.
I have a domain name. Can I transfer to Exabytes?
I wish to have a personalised email address. Is there any additional charges?
What is a domain life cycle?
Domain life cycle is the cycle of domain ownership process. After you purchase a domain, you will receive an email which indicates that you have successfully registered the domain name. This also signifies the beginning of your domain name. Domain lifecycle is divided into five stages upon your successful purchase for the domain name.
Domain activated
Your domain will be activated upon your successful payment
Domain de-activated
Your domain will be de-activated upon domain expiry date for 30 days.
Domain redemption period
After the de-activated period, your domain will proceed to redemption period for 30 days. If you decide to redeem back your domain in this period, you will be charge extra redemption fee of USD200 + renewal fee
Pending delete domain
At this stage (5 days) your site visitor will be redirected to your registrar default DNS page
Available for registration
The domain is now re-open to public for registration. Anyone can register for this domain name on first come first serve basis.
How does the domain money-back guarantee works?
The money-back guarantee is valid for 3 days only (from the date of payment made). Exabytes will refund as credits to your billing account for next purchase. Therefore, you can use the credits for new registration of any products or services from us. Refund requests made after the 3-day period is strictly not allowed.
Discounted Domain Offer may be subject to changes without prior notice.
Promotion price is applicable to new registration only. For renewal, the price will be reverted to default price.
Domain Name Money-Back Guarantee is valid for 3 days (from the date of payment). It will be refunded with Exabytes credits only.
To get a FREE Powerbank, clients must r

egister any 10 years domain names with us.

Kindly submit your details

here

to claim your free powerbank. Submission must be done within 30 days from the invoice payment date. Submissions done 30 days after the invoice payment date are not entitled to a free powerbank.

Whois Privacy Protection is not available for Country Level Domain Names. Therefore, FREE Whois Privacy Protection is not applicable for MY domain name registration.
This promotion is NOT applicable for the registration/purchase of Premium Domains or domains with 4 characters and below. For enquiries on premium domains, please contact us.
Country Level Domain Names are for residents reside or companies incorporated in the specific country only.
Domain registration fees are strictly non refundable.
You do agree to our terms of service available here and Registrants' Benefits & Responsibilities here.
Exabytes reserves the right to amend the terms and conditions of this offer without any prior notice.
Bulk Domain 20% offer is only applicable to a combination of domain extensions: .COM, .MY, .COM.MY, & .ASIA .
Client are required to take ALL of the mentioned extensions in ONE single order to be entitled for this offer.