.ASIA

RM79.80/yr

Multiple Year Offer

You Save 31%

NP: RM115.90/yr

.ORG

RM59.80/yr

5 yrs - RM299

On Sale

.SHOP

RM199.80/yr

5 Years - RM999

On Sale

.WEBSITE

RM47.90/yr

.FUN

RM67.90/yr

.NAME

RM110.90/yr

.MARKETING

RM210.90/yr

.GURU

RM210.90/yr

.XYZ

RM89.90/yr

.COM.MY

RM80.00/yr

4 yrs - RM60.00/yr

SAVE RM80

.EDU.MY

RM80.00/yr

5 yrs - RM70.00/yr

SAVE RM50

.US

RM73.90/yr

5 yrs - RM64.90/yr

SAVE RM45

.SG

RM135.00/yr

2 yrs - RM125.00/yr

SAVE RM20

.ORG.SG

RM135.00/yr

.BIZ.ID

RM45.90/yr

.AC.ID

RM45.90/yr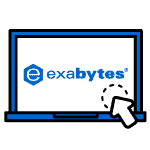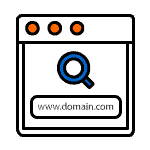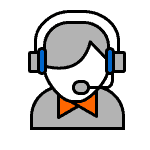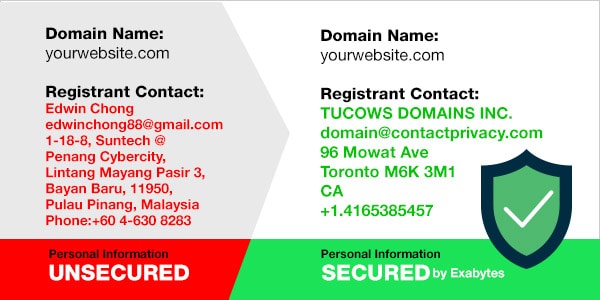 Discounted Domain Offer may be subject to changes without prior notice.
Promotion price is applicable to new registration only. For renewal, the price will be reverted to default price.
Domain Name Money-Back Guarantee is valid for 3 days (from the date of payment). It will be refunded with Exabytes credits only.
To get a FREE Powerbank, clients must r

egister any 10 years domain names with us.

Kindly submit your details

here

to claim your free powerbank. Submission must be done within 30 days from the invoice payment date. Submissions done 30 days after the invoice payment date are not entitled to a free powerbank.

Whois Privacy Protection is not available for Country Level Domain Names. Therefore, FREE Whois Privacy Protection is not applicable for MY domain name registration.
This promotion is NOT applicable for the registration/purchase of Premium Domains or domains with 4 characters and below. For enquiries on premium domains, please contact us.
Country Level Domain Names are for residents reside or companies incorporated in the specific country only.
Domain registration fees are strictly non refundable.
You do agree to our terms of service available here and Registrants' Benefits & Responsibilities here.
Exabytes reserves the right to amend the terms and conditions of this offer without any prior notice.