Domain and Hosting Promocode
Exabytes Promotions and Latest Offer
Exabytes Free RM30 Credits For You!
Register a new account in Exabytes and Earn RM30 Exabytes Credit for FREE*!
How to get the RM30 Free Credits?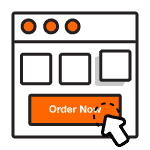 Step 1
Register A New Account in Exabytes*
Step 2
Login to your account, and your free credits is there!
Step 3
Enjoy the benefits of Free Credits on your next purchase!
This free credit giveaway campaign is only applicable to new account registration start from 17th June 2020.
Credits can be used to sign up for any products/services with Exabytes.
Each client/user can only claim once.
Exabytes reserves the right at its absolute discretion to vary, delete and/ or add to any of these terms and conditions from time to time without any prior notice or obligation.
Credits are not exchangeable to cash.
Credits are not transferable.
Exabytes credits can only be used to purchase Exabytes products/services.
.MY Domain as low as RM79.80/yr*
.MY Domain – Lowest price in Malaysia! 100 units only. First come first serve.
On Sale Now!
RM 79.80/yr
Save – 28.75% OFF

SSD Hosting – FREE .MY Domain
Comes with SSD Drive and Website Security. Automatically Scans & Fixes Features.
On Sale Now!
RM 38.34/mo
On sale – 35% OFF
Dedicated Server – Use First Pay Later
Enjoy dedicated resources for your company's website. No more sharing!
Use First Pay Later

RM 469/mo
+RM998 setup fee
New WordPress Hosting
Feel the differences! Integrated Powerful Tools: Server Caching, Daily Backups, CDN and SSD Drive. Simple & Fast.
Best Value!
RM 16/mo
High Speed SSD
10% OFF Business Email
Stop using FREE email! Custom Business email gives higher engagement & better conversion.
On Sale Now!
RM 3.60 per user/mo
Even cheaper than a cup of coffee!
SSL Certificates
Protect your customer's sensitive data with SSL Certificates. Your BRAND is much more trustable with SSL Certification.
As low as
RM 12.46/mo
Cheaper with more years
Sama-sama Digital Subsidies
Sama-Sama Digital is an initiative by Exabytes and Ekuinas to sponsor up to RM10,000 to Bumiputera SMEs.
Claim Up to
RM 10,000
Go Digital Today!

RM5000 SME Grant
The Gov provides a 50% Matching Grant based on the amount of your invoice issued by Exabytes (max RM5,000*).
Claim Up to
RM 5000
Go Digital Today!
SSD VPS – Free 2 months*
Lighting fast loading speed with full root access on your server. Ready for traffic & development needs.
On Sale Now!
RM 25.50/mo
On sale – 15% OFF
Bulk SMS Marketing
Reach and convert your potential leads in a more effective way.
Free
50 Free SMS Credit
Signup Free account and get Free credit


All-In-One Website Builder
Create professional websites easily with a Drag-And-Drop Builder.
As low as
RM 34.94/mo
On sale – 30% OFF
.COM Domain
Start your online business with a .COM Domain! FREE Domain Privacy Protection worth RM60/yr
On Sale Now!
RM 49.90/yr
Get a FREE Powerbank

Instant Website
Let our experts create, design, host and update your custom website today!
As low as
RM 99/mo
Lowest price ever!