Managed linux dedicated server is designed to maximize the performance on handling heavy traffic workload. Exabytes managed linux dedicated server has gone through the reengineering process to serve your customers at blazingly fast speed together with reliable uptime. Get rid of the hassle of managing and maintaining your server by choosing Exabytes, and Enjoy 24/7/365 dedicated professional support. With high performance, reliability and full redundancy, our servers are designed to exceed your business needs.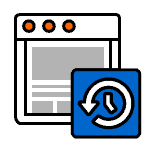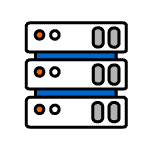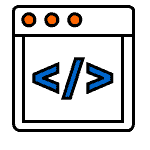 Will I get root access to my own server?
Yes. You will have the root access and total control of your own server.
Where is my server hosted?
Your server will be hosted in Exabytes Data Center, the award-winning data centre.
How long does it take before my server can run in full action?
It depends on the dedicated server package that you purchase. Instant dedicated server will be ready within ONE working day (terms and conditions apply) whereas other dedicated server setup will take 3 – 14 working days depending on the hardware availability.
If I have complete control of my server, can I have adult content in my website?
Yes. But the adult contents need to be legal.
Do you provide any type of support for this plan?
Yes. We offer Free 24 x 7 x 365 First Level Technical Support. Our support team is working on shifts 24 x 7 x 365 including public holidays and is ready to assists you any time. Our Support Team can be reached by creating a Helpdesk Ticket at http://support.exabytes.com.my/.
How can I maintain the server?
You will be given a Remote Desktop login for Windows server and SSH Login for Linux server.
Can I visit the data centre for application maintenance?
Yes. However, you may need to give 24 hours notice in advance prior your visit to the data centre.
Who should be held responsible should there be a hardware failure?
Exabytes will take full responsibility and replace all hardware failures (if any), free of charge.
Can I own the server after hosting it for a certain period?
No. The server is owned by Exabytes.
Lucky Guest Prize is applicable for new registration only.
Additional promotion price on our pricing table applicable for new signup only. For renewal, the price will be reverted to default price.
This promotion is valid until 28 February 2019.
Pricing include 1st Level Technical Support (reboot & remote assistance).
4 hours setup time guarantee only applies to business hours.
Server will be hosted in Exabytes Data Center.
80% of the bandwidth 100Mbit/s of Internet Connection is allocated for Local (Malaysia) access while the remaining 20% is allocated for International access.
Instant Dedicated Server only available for CentOS(64bits) and Windows Server 2012 Standard Edition(64bits).
Service cancellation need to be made 30 days in advance.
You do agree to our terms of service available here.
For enquiries, please contact us.