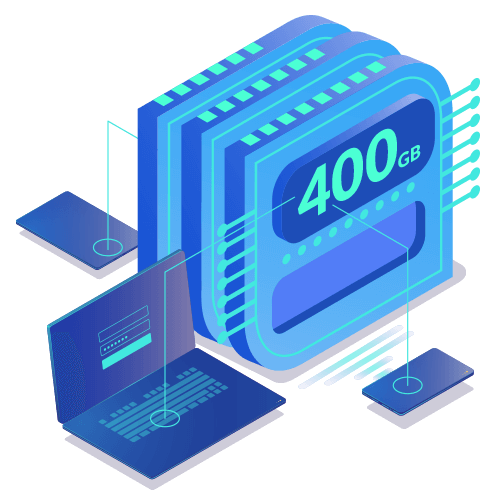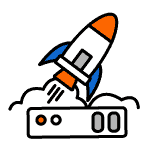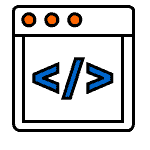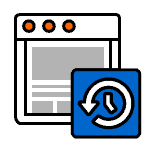 Can I host a website with Linux VPS hosting?
Yes. However, you need to set up and manage the control panel. Linux VPS doesn't come with website Control Panel such as Webmin, cPanel, Kloxo, and so on. If you don't know how to setup, you can get our Pro Management Plan add-on for RM150 per month, we will manage your VPS and setup on your behalf.
Will I get root access to my own VPS server?
Yes. You will have the root access and total control of your own VPS server.
How many O/S templates do you offer?
We offer CentOS, Debian and Ubuntu. You may optionally addon cPanel for CentOS.
Can I reload a new Operating System template anytime?
Yes. You are free to reload a new operating system whenever you need to.
What type of control panels do you offer?
We offer cPanel, Plesk Web Admin, Plesk Web Pro and Plesk Web Host as an optional addon.
What type of hard drive is used for your VPS storage?
We use Solid-State Drive (SSD) for all our SSD VPS Hosting Plans.
Do I have access to my VPS console?
Yes. Solus VM Panel provides you with a built-in KVM console to access your VPS from a website browser. You can also reboot, shutdown, boot your VPS server from the client area.
Am I able to upgrade my VPS to higher plans in the future?
Yes. You may upgrade your VPS anytime should the need arise.
Is backup service provided in SSD VPS?
Free backup service is not provided. You may add on Fully Managed Off Server Backup (R1Soft) during sign up if you require backup service.
Promotion price is applicable to new registration only. For renewal, the price will be reverted to default price.
Setup Fee is waived for Quarterly / Semi-Annually / Annually / Biennially / Triennially sign up.
Servers are hosted in Exabytes Data Center.
Exabytes VPS (Virtual Private Server) Plans come with Secure SSL (https) when purchased with control panel (Plesk/cPanel).
Addons such as cPanel / R1SoftBackup / eXploit Scanner activation take 1 business working day. If payment is received after 12 noon (GMT+8), addons activation will be completed on the next working day.
cPanel/WHM configuration for Pro Management Plan users takes 1 business working day.
Data migration for any plan downgrade incurs technical charge.
80% of VPS bandwidth is allocated for Local (Malaysia) access while the remaining 20% is allocated for International access.
FREE restoration service is not valid if client did not order with R1SoftBackup 14 days or 30 days retention backup plans.
For orders without R1SoftBackup 14 days or 30 days retention backup recovery add-on, an additional technical charges are applicable (with best-effort service performed).
OS reloading request after initial setup incurs additional technical charge. Setup fee is not refundable.
For enquiries, please contact us.
You do agree to our terms of service available here.