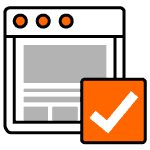 Promotion price is applicable to new registration only. For renewal, the price will be reverted to default price.
Exabytes will evaluate your application based on the details you send in accordingly.
Exabytes Sponsorship program is open to Malaysia Citizens and NGO registered in Malaysia only.
Applicants must fill out and submit the form to apply.
Successful applicants must place a "Powered by Exabytes" link on their website, which links back to Exabytes website.
This sponsorship program does not include web design as its sponsorship item.
Exabytes' decisions on the selection of applicants are final.
All successful sponsored applicant will be subject to yearly review.
Exabytes reserves the rights to approve, decline, make changes, or cancel this sponsorship without prior notice.