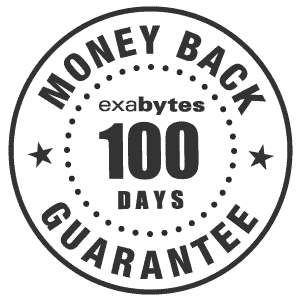 5X Faster
With Lower Latency
10X Faster
With SSD Caching Memory
20X Faster
On Database Access and Data Retrieve
What is WordPress Hosting?
WordPress Hosting is the perfect solution for anyone who wants the host a WordPress website with our without technical knowledge.
WordPress will be automatically install to your hosting, you can just log in, and you're ready to build, edit and manage your site. You will be given a plesk control for hosting/server adjustment for your own security or web hosting configuration.
Do I need to set up database for my WordPress website?
No. you are using our managed WordPress hosting, we take care of everything so the process is extream as simple as possible for you. Once you've purchased your plan, the system immediately creates a WordPress website. You are ready to go!
How long have you being in business?
We have been in the web hosting business since year 2001 and have received numerous awards and accolades over and over again.
Where are your servers hosted at?
Our entire infrastructure is manage by our own engineer located in KL Malaysia. Our Data-Center standard with Tier 3 verified.
Do you provide any guarantee?
Yes. We provide 100-Day Full Money-Back Guarantee (excluding non-refundable setup fee), 99.5% Server Uptime Guarantee and 99.9% Network Uptime Guarantee.
Tell me more about the infrastructure of Exabytes.
We use the best hardware on the market. With your website/server hosted in a premium Data Center (in terms of service and location), we're confident in providing guarantees such as 100-Day 100% Money-Back Guarantee, 99.9% Network Up-time Guarantee and more.