From $0 to $2M in Foreign Trade: Secrets of Export Success Seller
Welcome to our highly anticipated event, where we embark on an exhilarating journey through the world of successful export sellers, who have achieved remarkable growth in global markets. We are thrilled to announce the presence of Ms. Judy Ke, the top-ranked lecturer in the 2022FY Alibaba Global Supplier (AGS) program, and CEO of four companies specializing in machinery, 3C (electronics and information technology products), and furniture. With her expertise, she has enabled numerous foreign trade companies to achieve phenomenal sales growth, soaring from $0 to $2,000,000 in revenue!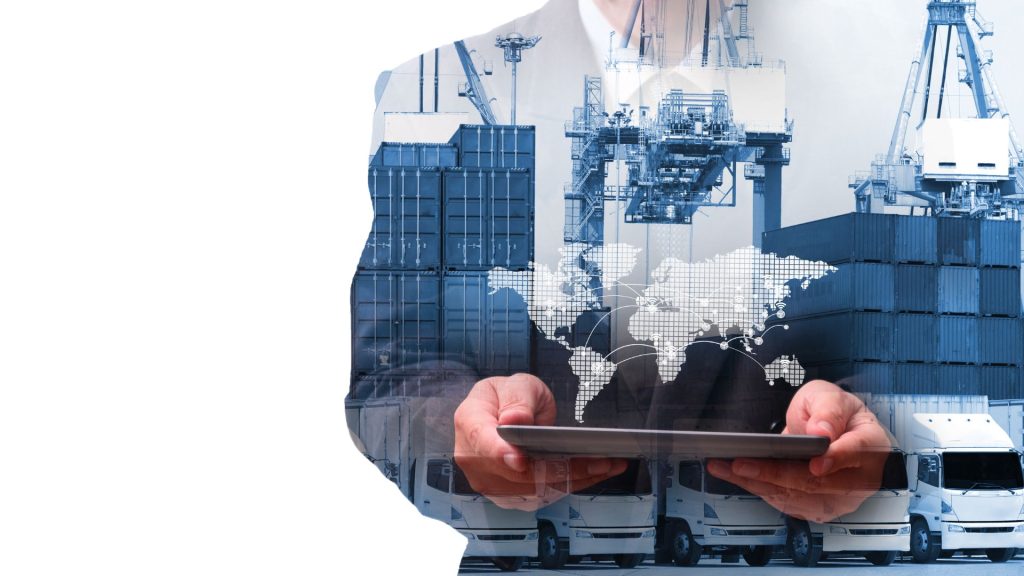 This event is specifically designed to equip you with invaluable knowledge, insights, and tactics essential for thriving in the digital export landscape alongside these accomplished sellers. Our aim is to help you leave your mark on the international stage and forge a path to global success.
Objective
The primary objective of this program is to promote business growth and achieve significant performance improvements by educating Malaysian manufacturers and exporters with successful case studies. Through this program, attendees will be empowered to harness the power of global e-commerce platforms, ultimately aiming to double their business performance.
Summary
This program will provide valuable insights for establishing successful export businesses, including the latest trends and best practices in the global export market. It will also focus on building the capabilities for cross-border e-commerce, particularly on Alibaba.com, a global trade platform.
Topic: From $0 to $2M in Foreign Trade: Secrets of Export Success Sellers
Date: 3rd August, 2023 (Thursday)
Time: 9:00am – 12:00pm
Venue: Exabytes Event Hall @ SetiaWalk, H1-3 (Block H1, Level 3), SetiaWalk, Persiaran Wawasan, Pusat Bandar Puchong, 47100 Puchong, Selangor
Target Audience
This program is designed for Malaysian producers and exporters who are interested in global e-commerce platforms and cross-border e-commerce.
Event Highlights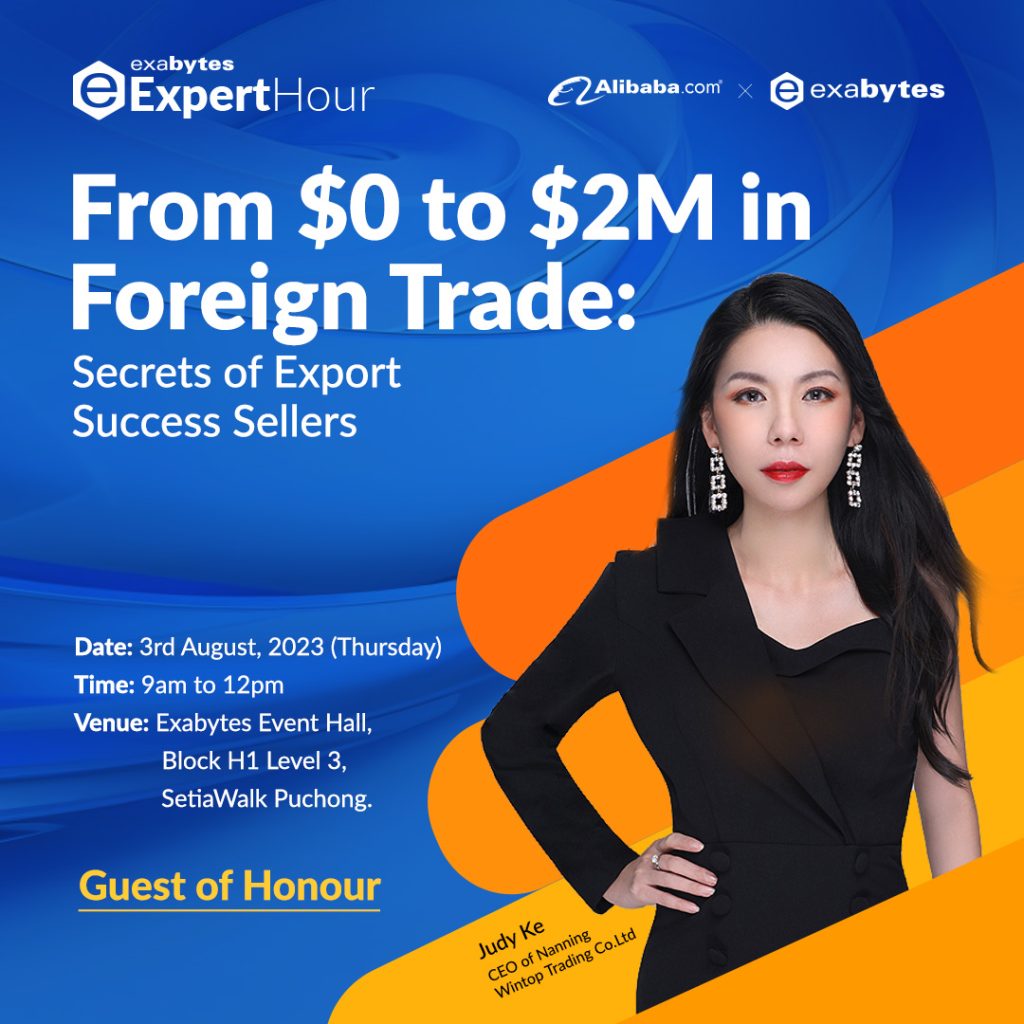 Success Case Sharing:
We have invited Judy Ke, a successful seller from Malaysia on Alibaba's Global Gold Supplier (GGS) platform, to share her experiences and stories of success. Judy will share her challenges, strategies, marketing techniques, and the secrets to her success on the platform. This sharing session will provide you with practical insights to optimize your own export business.
Special Lectures and Expert Insights:
We will have Claire, the National Channel Manager from Alibaba, deliver a speech to share the latest trends in e-commerce, market insights, emerging markets, and future development directions. This will provide you with a clear understanding of the industry's latest dynamics and offer key insights for your business decision-making.
Introduction of Practical Tools and Resources:
We will showcase and introduce you to the new features, data analytics platforms, tools, and resources available on Alibaba's platform. These will help you effectively manage and enhance your business, ensuring that your products reach a wider audience.
1-on-1 Consultation
We provide the opportunity for personalized consultation with Exabytes staff, allowing you to address specific issues and challenges you may encounter in your business. This tailored support will assist you in resolving the specific problems you are currently facing and provide customized solutions.
Our Speakers:
Judy Ke, CEO of Nanning Wintop Trading Co.,Ltd
Judy is a highly accomplished speaker and the top-ranked lecturer in the 2022FY Alibaba Global Supplier (AGS) program. As the CEO of four companies, specializing in machinery, 3C (electronics and information technology products), and furniture, she possesses extensive industry knowledge and expertise. Judy manages six Alibaba accounts, covering these diverse sectors.
Furthermore, Judy holds a dual degree in finance and marketing, as well as an MBA from HAN University in Holland. With over 11 years of experience studying and working overseas, she has gained a global perspective and deep understanding of international business practices.
Judy's remarkable track record includes assisting numerous foreign trade companies in achieving significant sales growth, helping them surpass the milestone of generating $2,000,000 in revenue. Her insights and strategies have proven invaluable in driving business success in the e-commerce industry.

Ms. Cheong Peng, VP of Digital Sales, Exabytes
Cheong Peng was in the media industry for more than 16 years. Prior to joining Exabytes, she gained immense experience at Star Radio and Astro Malaysia. With her vast experience in serving hundreds of SMEs and global brands, she now leads a team to provide digital marketing, eCommerce, New Retail, and Alibaba solutions to local SMEs, helping brands in growing their businesses across different verticals.
Claire Hu, Country Channel Manager, Alibaba.com
During her time in Malaysia, Claire visited multiple local businesses to assist them in understanding how to leverage the Alibaba platform for increased traffic. She also helped over 50 companies transition from the Chinese domestic market to cross-border e-commerce through Alibaba, including businesses in the solar energy industry and several listed Chinese companies. Alibaba prioritizes customer service and has established specialized teams to support and train merchants. Within just two years, they have helped over ten businesses achieve significant revenue growth, surpassing 80 million RMB from an initial 50 million RMB.
**If you encounter any difficulties during the registration process, please reach out to our team for further assistance (Raymond +60 16-533 3402).