Exabytes SecondLife Cloud Backup Partner Programme
Capitalize on the Growing Demand of Cloud Backup, Become Our Partner!
Seize the Cloud Backup Opportunities Today!
"The global Data Protection & Disaster Recovery software market will grow to $8.1 billion by 2019, with the APAC market (excluding Japan) projected to grow to $1.2 billion during this time."
– IDC, Worldwide Data Protection and Recovery Software Forecast, 2015–2019
What is Exabytes SecondLife Cloud Backup?
Exabytes SecondLife Cloud Backup is a comprehensive, yet simple, and cost-effective local cloud backup and recovery solution that equips service providers with anything they need to support the security of servers, workstations and mobile devices. In addition, the service extends to cloud services and applications to provide a complete protection. Leveraging on the power of the Acronis AnyData Engine, Exabytes SecondLife Cloud Backup delivers a highly customized, complete, and reliable service that backs up data from any source, and recovers to any destination and system.
Exabytes SecondLife Cloud Backup Partner Programme offers a pay-per-use business model with zero entry costs. This eliminates any upfront investment so you can get to the market quicker, and offer this advanced and reliable backup solution to your customers.
Let Exabytes SecondLife Cloud Backup Partner Programme helps you to grow your business!
Our Quality Cloud Backup Solution + Your Brand + Exploding Market Demand = Handsome Revenue
Start Your Cloud Backup & Recovery Business Easily, With Your Own BRAND
Kick Start Business On The Fly
To build a strong, straightforward business case for your service, you need a solution that offers an easy to launch, and pay-per-use business model with low entry point so you can fully focus on margins.
Zero Development Cost
No expensive hardware. No hefty software license fees. Just sign up for a partner plan and start offering your customers.
Fast Deployment
Everything is ready for you — no complicated hardware, software or storage device to install, set up, or maintain.
Customizable Packages
All of our partner plans are sold according to storage quota for unlimited devices. You can customize and sell your own packages.
Better Management, More Profitable
Exabytes SecondLife Cloud Backup Partner Programme is designed for maximum productivity, made possible by a Central Management Console that allows you to control and manage everything remotely, make running your business faster, simpler and more profitable.
Manage Everything In One Place
Manage backup, usage tracking and reporting for all end-user customers using a central web-based management console.
Automatic Updates
Reduced management effort with automatic deployment, updates, and management of all software functionalities.
Self-Service Console
Your customers have a self-service console so they can control and manage their own backup and recovery process.
Boost Profits With Your Own Brand
Build Your Own Brand
Maintain your market identity with white labeling and enjoy 100% brandable design – your product name, theme, colors, and your brand!
Reduce Sales Effort
Automatic conversion of customer trials to paying customers after trial period ends to reduce sales efforts.
24×7 Reliable Support
You can focus on selling state-of-the-art backup solutions while we look after the rest, backed by our 24×7 professional technical support.
Make Your Customers Happy with the Most Visionary Data Protection Solution
Any Data, Any System, Any Application
Powered by Acronis, Exabytes SecondLife Cloud Backup offers best-in-class data protection for any business environment—from a single workstation to enterprise servers.
Workstation & Server Backup
Backup of Windows servers / desktops / laptops, Linux servers and desktops, and Mac OS X desktops / laptops.
VM Backup
Support VMware vSphere / Microsoft Hyper-V / RHEV / Linux KVM / Citrix XenServer / Oracle VM Server / Virtuozzo VMs and containers.
Application Backup
Application-aware backup of Microsoft SQL Server, Exchange, SharePoint, Active Directory, and Windows system state.
Cloud Backup and Recovery Made Easy
With a reputation for stability, user-friendliness and innovation, Exabytes SecondLife Cloud Backup is a powerful data protection and disaster recovery solution for businesses of all sizes and nature. You can reduce expensive and disruptive downtime cost, and lower the risk of permanent data loss after a disastrous crash.
Local And Cloud Hybrid Backup
Store backup copies in different locations locally and in the cloud for extra protection.
Complete Backup Options
Perform any backup task ranging from a single file / folder / disk to the entire system.
Powerful Recovery Options
Recover a file or a folder. View backup hierarchies and files securely from anywhere on a web browser.
Recover a Complete System Easily
Restore an entire system to its previous state, or a completely different hardware directly from cloud with bare metal recovery.
Centralized Management
Manage all backup and recovery operations from a single, mobile-friendly web based console.
Scheduled and Event-Based Backups
Allows backups to run automatically based on the preset time of the day / week, or to be triggered by specific a event (such as when users logging in / out).
Compression
All backup files are automatically compressed to minimize storage usage.

End-to-End Encryption & Password
Encrypt your backups using industry-standard 256-bit AES algorithm with password to ensure data security.
Incremental Backup
Identify the changes made since the last backup to reduce backup time and storage.

No Interruption Backup
Backup operations are performed in the background with your system running, so you can carry out your work as usual without any interruption.
Instant Restore
Start any physical or virtual Windows or Linux system backup as a VMware or Hyper-V VM directly from cloud storage.
Retention & Versioning
Limit the number/duration of versions, and how long you want to keep the backup.
Multi-Language
Multi-language support to target different markets, and give global users an intuitive web console interface in their native languages.
Simple Setup
No complicated configuration. Users only need to install a Backup Agent on their servers or workstation.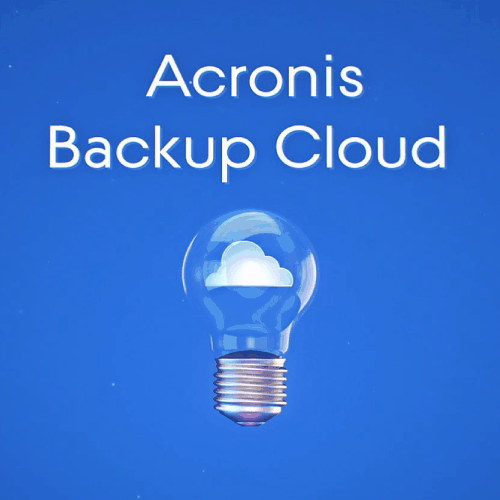 Exabytes SecondLife Cloud Backup is powered by Acronis AnyData Technology
Exabytes SecondLife Cloud Backup services are backed by Acronis' years of experience in the backup and recovery industry, coupled with Exabytes' advanced data protection technology in a cloud environment.
The Acronis AnyData Engine is the core suite of technology that powers all Acronis new generation data protection products to capture, store, recover, control, and access data in virtual, physical, cloud, and mobile environments. Fueled by over 100 patents, its modular architecture lets you use one or more Acronis products, designed and optimized for a specific workload, making it possible to add on and blend additional products as your technology infrastructure evolves – without replacing any products. Whether your data resides on-premise, in the cloud, or in remote offices, the Acronis AnyData Engine combines data backup, bare metal restore, migration, system deployment, recovery, and access for maximum protection.