Private Cloud is excellent for protection of sensitive data and information
A private cloud is an enterprise cloud server that is exclusively dedicated to the requirements and goals of a single-tenant, organization or entity. With private cloud hosting, companies need not share the resources, but to use and manage them with flexible and customized requirements.
Private cloud meets the needs of the business
Private cloud has higher level of service availability and better uptime. This is prominently for mission-critical workloads which necessitates high availability.
Hosting a mission-critical workload in the public cloud is too risky and unsecured
Private cloud is highly suited for sensitive data, such as financial data or data relating to trade secrets. Security is important not just of the cloud, but also in the cloud.
Private cloud better meets compliance and regulatory standards
Private cloud strongly meets regulatory governance, legal compliance and audit framework, especially with the mandatory isolation of resources and workload of the organization from those of other firms.
Let our specialist provide you the best solution
Leave your contact, and we will get back to you.
Advantages and Benefits of Private Cloud
More than 80% of survey respondents agree that agility is linked to improving corporate revenue, cost and risk profiles, with 66% identifying business agility as a priority, according to an independent market-research firm.
With private cloud :
Gain agility for faster speed-to-market, to create a workload quickly and easily using a dashboard.
Customize or use pre-configured networking settings plus security access groups.
Self-service infrastructure provisioning has delivered 80% of new servers inside a private cloud server in less than 3 hours, and most within 45 minutes through extensive automation.
Private cloud :
Increase of productivity and control across the data center, and reduce operational effort & cost via automation of daily operations.
Automate the computing platform which enables companies to meet unpredictable and transient workloads, and to avoid needless overprovisioning.
24% of organizations have hosts missing high-severity patches in public cloud and 80% of security breaches involve privileged credentials, reflecting high vulnerabilities, as business cloud security statistics have indicated.
With private cloud :
Enhanced security of private cloud with dedicated, physically isolated network, compute and storage components.
Advanced security features, such as security groups and network access control lists, for inbound and outbound filtering; access restriction to data that is only reachable from instances internally; and dedicated instances that are physically isolated from others at the hardware level.
53% of surveyed individuals reported that they found the system to be more cost effective than public cloud, when they discussed the benefits of private cloud server.
With private cloud :
Reduce capital outlay for infrastructure investments and leverage the benefits of our economies of scale, best practices, and automation.
Transform, and manage with our end-to-end services, with high availability level through our service-level agreement.
Implement charge-back policies to track computing usage of each business units, that will only need to pay for the resources they consume.
There are 30,000 high growth niche opportunities/threats which will impact 70% to 80% of worldwide companies' revenues, according to a B2B research firm.
With private cloud :
Customize dedicated compute, storage and networking components to align to the organization and business, since not all cloud environment are the same.
Increased capability for customization, from networking environment, to web servers that has access to the internet, but databases or application servers that do not have internet access.
84% of cloud governance among enterprises in 2019 (vs. 77% in 2018) are growing challenges, as shown by statistics.
With private cloud :
Suitable businesses with dynamic or unpredictable computing needs that require direct control over their environments, such as compliance for cybersecurity, business governance or regulatory policies.
Gains most of the same benefits of a public cloud if it is well-architected and implemented, but with more control since the resources are private and dedicated to the same organization.
Exabytes Private Cloud Server Malaysia : under the hood
Exabytes Enterprise Private Cloud provides organizations with security, control and performance, which are top priorities, given the competitive business climate.
Expertise
Best practices and strategies for cloud hosting and private cloud solutions, including investment in enterprise cloud infrastructure.
Advise on private cloud deployment, with fact-based, assessments and realistic options to deliver rapid business value and technology innovation.
Certified enterprise-grade & purpose-built private cloud data centers.
Technology
Workload optimization, utility computing model, and quick deployment of cloud services.
Automatic and seamless improvements to the latest cloud technology.
Leading partner cloud stacks
Flexibility of integrated software stacks from esteemed partners, VMWare, Veeam and Acronis for our cloud business infrastructure.
Partnership with established companies such as CloudFlare, Sucuri, Sectigo, GeoTrust, Symantec, Imunify360 and Akamai.to provide end-to-end private cloud offerings.
Cloud stacks that have been set up to automate IT operations and provide integration with these diverse private cloud partner ecosystem.
Security & Backup
Secure single-tenant environment with firewalls, load balancers, and a dedicated vCenter to safeguard the data, with VMware Backups powered by Acronis.
Security standards that exceed compliance standards for GDPR, PCI DSS and ISO for enhanced security and compliance.
Disaster recovery solutions from regional recovery centers across Asia Pacific countries with low Recovery Point Objective (RPO) and Recovery Time Objective (RTO).
Performance, low latency, high availability and resiliency
Compute nodes and cloud data centers that are built on premium dedicated hardware, combined with ultra-fast SAN storage (for the best private cloud storage).
Accommodate high-end applications with ideal SLA uptime required by mission-critical workloads.
Active/active cloud sites are resilient and deliver the required reliability and performance.
Data sovereignty and data privacy
Choices of established cloud reference architecture that allows implementation of run in-country applications for data sovereignty and data privacy.
Ideal choice to meet regulatory compliance of such nature, via our security and best practices.
Guarded facility with secured access and logging, intrusion detection and alarm system, to meet requirements of audit and legal frameworks, because out of sight doesn't mean out of mind.
Not Sure How Private Cloud Can Help Your Company?
Contact us for a free consultation. Our cloud specialists will provide professional advice based on your requirements.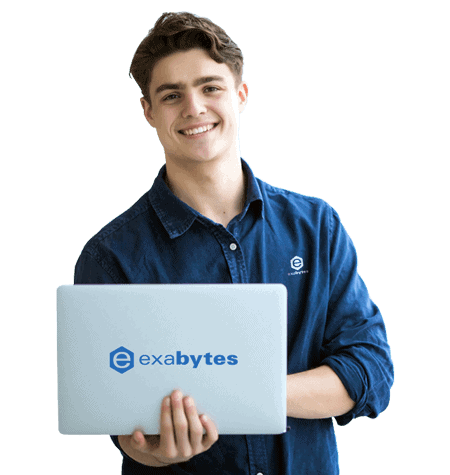 What our customers say about us?
Our Customers Found This Helpful, Rate Us