Struggling with Existing Support Method?
Using email for customer support is difficult. You require complex folder structures or colour-coded tags to track issues, and as ticket volumes increase, collaboration becomes a nightmare.
Before long, managing multiple mailboxes for different teams and products causes your efficiency to take the hit.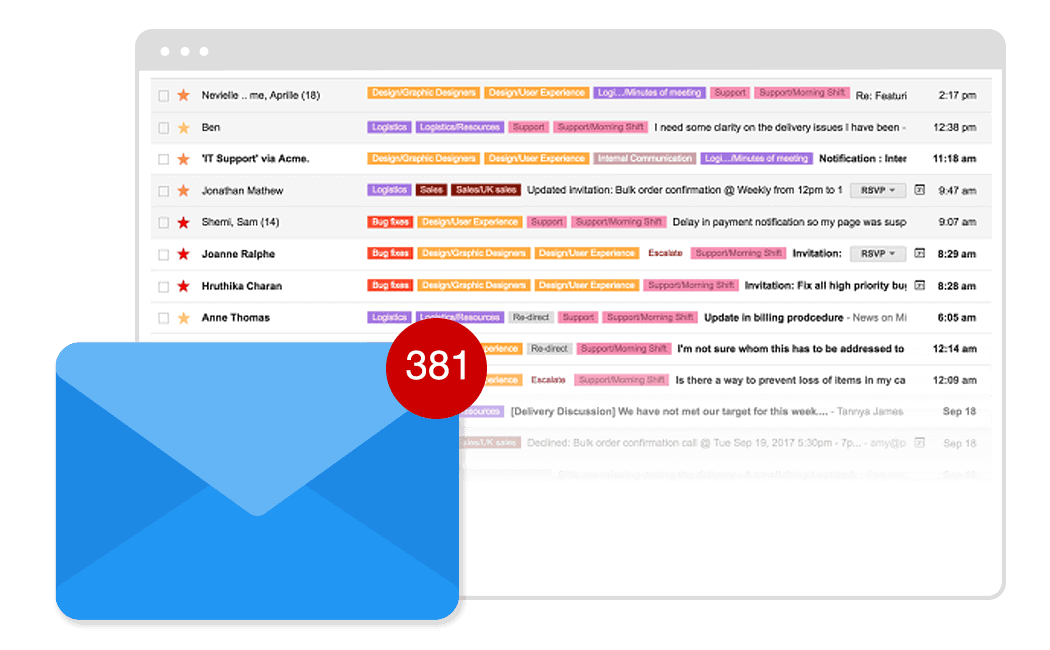 The Helpdesk is overwhelming
It slows you down, and slower responses = unhappy customers.
Most team conversations get lost in other chat tools. We think they should happen right inside your ticket. Get all the context you need to solve customer issues quickly.
Make it really easy for your internal teams to work with each other within your helpdesk. Avoid reassignment of tickets by sharing ownership with all the agents involved.
Streamline all your customer conversations in one place.
Automate your repetitive work and save time.
Collaborate with other teams to resolve issues faster.
Over 150,000 businesses of all sizes trust us.





Your Company Support Is Now Simplified
Freshdesk
Empower your support team to work together and resolve customer issues faster.
Handle enquiries across channels
Connect and Manage your customers from Website, Email, Live Chat & Social Media on a single platform
Email
Convert support emails into trackable tickets in your helpdesk that you can manage and resolve.
Phone
Set up a fully functional call center and record and track calls by converting them into tickets.
Chat
Engage, support, and retain customers through live chat.
Website
Let customers raise tickets from your website and display related knowledge base articles as they type.
Facebook Support
Integrate your company's Facebook page with your helpdesk so that agents can step in and help when customers post on your page asking for support.
Twitter Support
Integrate your company's Twitter handles with your helpdesk so that important tweets are converted to tickets and addressed immediately.
Why Our customers love Freshdesk
Why Bridgestone Loves Freshdesk
Freshdesk Customer Spotlight: ParkCloud
Why BizTalk360 Loves Freshdesk
Our Customers Found This Helpful, Rate Us